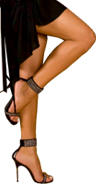 ›
›
›

Escort girls Budapest XIV. dist.
Escort girls Budapest XIV. dist.
The magyarLÁNYOK.net sex partner finder is one of the most visited erotic dating advertising sites in Hungary, where many Hungarian sex workers are looking for their sponsor. Sex partners in Budapest and sex partners in large rural cities can also be found here in cities such as Miskolc, Nyiregyhaza, Debrecen, Eger and many others. Our sex partners in Budapest are available in all districts and the sex partner ads here are real, so girls are available numbers at any time. And if you are interested in erotic work in Hungary or abroad, you can find all controlled and safe erotic work on red-life.net. Heterosexual and gay men and boys are also available for gentlemen looking for sex partners who are not looking for girls. Trannys are also popular today, so the Hungarian trannys can be found here. Adult Ads feature offers, you can post classified ads with sex partner ads, and you can find interesting and fresh news and opinions in the forum!